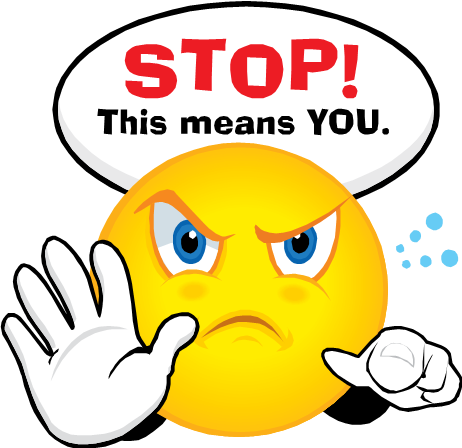 Okay…
I was contemplating on whether or to write about this subject, but since it has happened to me not only
once
, but
TWICE
, I
have
to post about it.
Online stalking is when a person is followed and pursued online. Their every move is watched. It is a form of harassment and can disrupt the victim's life and leave them feeling threatened:
No one has the right to threaten, harass or disturb you.
No one has the right to forward your personal information to users on Facebook/Twitter/Other Social Media Outlets.

Keep all records

– emails/comments/

fwds of your copy-written material

sent from the stalker into a file so that you have proof of the online stalking. (

done

)

Report Computer, Internet-Related, or Intellectual Property Crime through your local FBI office & Internet Crime Complaint Center here.

For stalkers who do
not
think it is a CRIME, read this:
Man Sentenced for Internet Harassment
Also – there is no such thing as ANONYMITY online.
Why?
Because of site analytics, you can see who visits your site, how long a visitor has been on your site, what specifically the visitor has been reading & most importantly – you can see the visitor's
IP address
. So a visitor is
never
"anonymous".
Because you can find out the stalker's IP address, you can officially block the IP address from viewing your site. (Which will be done on MG when I officially switch platforms 😉
It truly amazes me that my stalker actually sits on MG for 13 hours or more at a time…? I mean – seriously, WTF?
Suggestion…maybe stalkers should invest in the complete series of Jersey Shore or something?
As quoted by my fav,
The Situation
:
"If hatin' is your occupation, I gotta a full time job for you."
Wouldn't this be more entertaining that just rifling through my posts all week???
So, whatever the reasons may be for the online stalking – be it jealousy, anger, or some
psycho-vendetta-induced rage
…I don't
care
.
Move on with your life…because I sure as hell moved on with mine.
kissies,

p.s. – to my true MG readers/fans/dahlings, I am always thankful and grateful for your support & love!! Heart you X 100 my dolls!!
Public Awareness Announcment –
BECAUSE NO ONE SHOULD BE STALKED ONLINE or IRL. NO ONE.