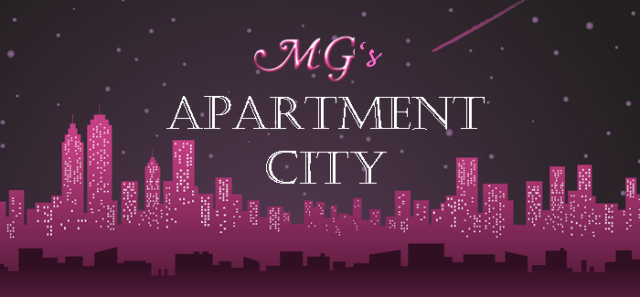 On Christmas Eve, I made a trip
downtown
to complete an in-store pick up of the very last Xmas gift on my list. I was
not
happy about this trip as it was cold-as-
hell
that day.
After picking up the gift, I decided to walk east of Lafayette St., hoping I would have an easier time hailing a cab on Bowery (btw – def going to try the resty Gemma in the Bowery Hotel Anyone been? Anyone want to go with me??).
I turned on Bond Street and on my walk towards Bowery, the most amazing aluminum structure caught my eye…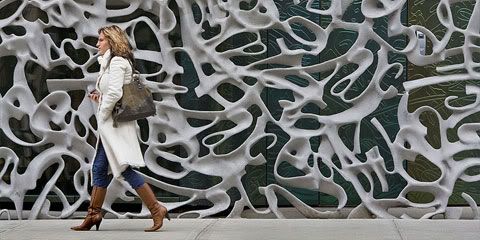 When I looked up, I saw that the building had a stunning facade made of greenish, vintage soda bottle-colored glass.
But…was this building residential or commercial? I had no idea. Besides open views into some of the lit rooms (yes, was a total peeping MG), I noticed a huge "40" over the entrance. Wow.
Simply breathtaking…
source
Effortless Luxury Living is the essence of 40 Bond, a sophisticated new concept in urban living created by

Ian Schrager

. The building, designed by the eminent Swiss architects Herzog de Meuron, is an architectural masterpiece.
40 Bond Street contains twenty-seven unique apartments, many with terraces, five townhouses which are the first built in generations, as well as the city's most extraordinary penthouse.The living spaces are organized as a series of gathering places, discarding the old formal model of the luxury apartment for the flowing energy of the modern loft space.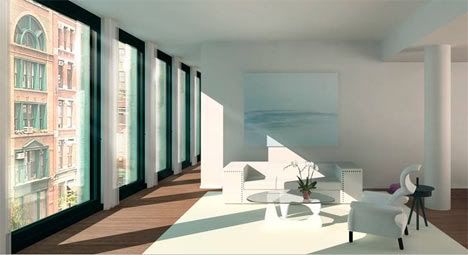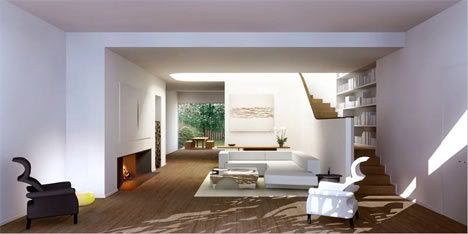 Atop the building, and overlooking all neighboring structures, is a unique glass house—the crown of a triplex penthouse like no other in New York, with landscaped gardens.
Since the 70's, entrepreneur Ian Schrager, Chairman and Chief Executive Officer of Ian Schrager Company, has achieved international recognition for concepts that have revolutionized both the entertainment and hospitality industries. His groundbreaking hotel concepts have changed the business and set industry standards that continue to be imitated throughout the world.
Price

? Doesn't matter…all residences are SOLD.